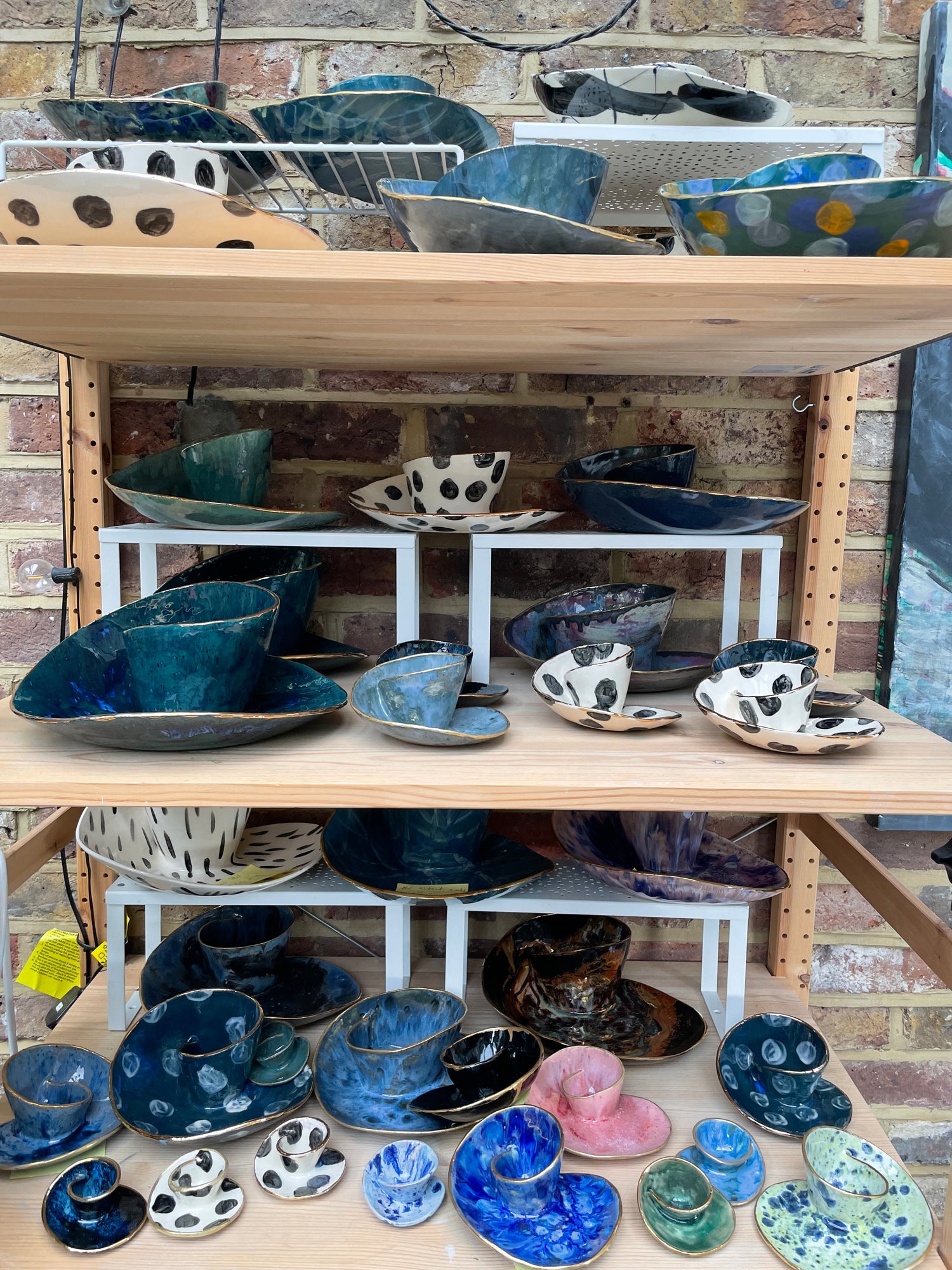 Handmade Pottery with Love & Care
Welcome to my online shop! I am so happy to have you here, please feel free to look around ❤️
Info

All of my pieces are handmade and unique. They are built and painted with the greatest care and a lot of love in my London Studio.

❤️

I only use food safe lead-free glazes and slip so you can enjoy them in a variety of different ways. However I recommend only washing them by hand and try to avoid thermal shock. Items with gold rim and/or luster should not be placed in the microwave.

❤️

My work is unique and handmade with the greatest care, however that means that they will all have their own character with little 'flaws' and imperfections as they were made by hand and not a machine. This will not impact the functionality however, but only increase the charm. Please have a look at the descriptions.